Making art is fun! It's something that everyone can do.
It doesn't need expensive equipment or materials.
All you need is enthusiasm and time.
And the more you do it the better you get!
Not even physical disability can stop you from making art.
British artist Alison Lapper was born without arms and with very short legs but she has learned to paint using her mouth. Some children interview her in this video.
Indian artist Swapna Augustine can create fantastic paintings using her feet.
Even poor eyesight or blindness can't stop you! Film maker Richard Butchins has run art workshops where blind artists can sculpt him or paint him. They are helped by being able to touch and feel small 3D printed statues of the person modelling for them.
The famous French artist Claude Monet (1840-1926) started to lose his sight as he got older but he carried on painting. He really loved painting the water lilies that grew in his garden pond and as his eyesight got worse, his paintings took on a kind of dreamy quality but they stayed beautiful!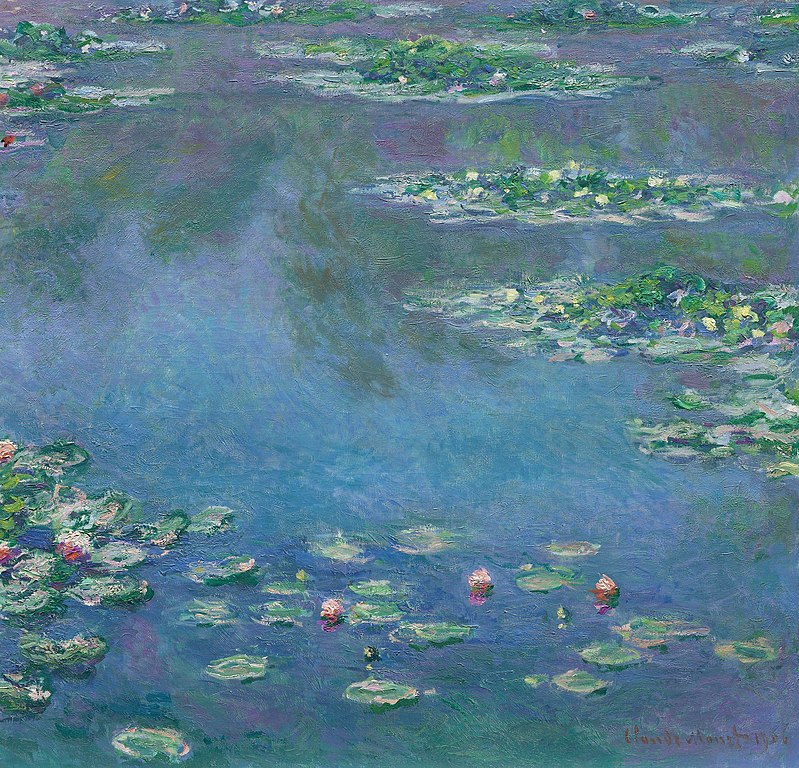 ---
Activity
Junk Monsters. Make your own monster from bits of rubbish.
On the front of the first of the PostcardsFromArt are some monsters all made from plastic rubbish like spray bottles and butter tubs, along with scraps of wood, ping pong balls. There's even some fur from an old dog toy that had been torn up – it wasn't Iguda, he's much better behaved!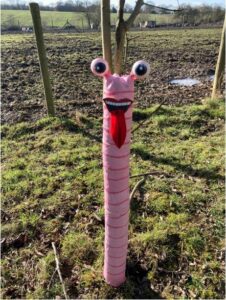 You don't have to use expensive materials like oil paints or clay to make art. Many artists recycle things that would otherwise be thrown in the dustbin.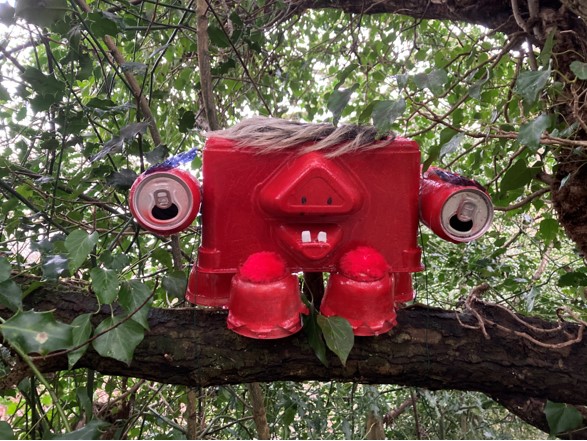 Make your own monster: Look at the shapes of things when they are going to be thrown away. Does that washing powder scoop look like a hat? Could that old shoe brush be hair? Do those toothpaste lids look like eyes? Have fun putting it together and then paint it. Then give your monster a name.
Show Tanno and Iguda your art! Ask an adult to share a photo of your junk monster with us on Instagram or Facebook: @FunPostcardsFrom
---
You can check out the other FunPostcardsFrom series by clicking here!