A three hour Author Workshop is available to all schools purchasing the PostcardsFromSpace full schools package. Click here to find out more.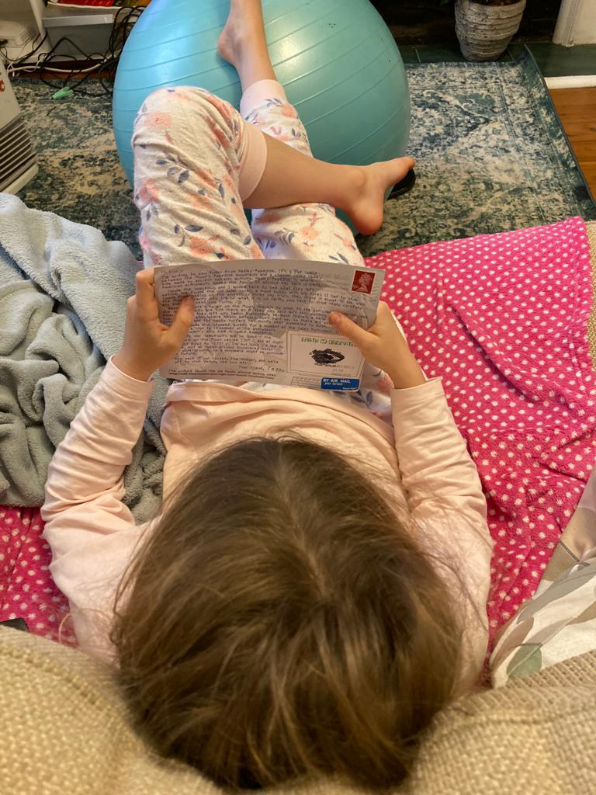 Kids love them!!
The PostcardsFrom… project arose in the Covid-19 lockdown of 2020, when many parents were struggling with home schooling. The aim is to educate children on a given topic with stunning pictures and fun, interesting stories, with supporting online activities.
All the postcards have been assessed by expert teachers for their direct subject content, as well as for improving literacy. Indeed, in June 2021, the UK's Institute of Physics wrote an article about them for their Classroom Physics magazine, aimed at school teachers. We're on page 4.
Classroom_Physics_June_2021_digital_comp

"Martin has thoroughly enjoyed receiving them and has read the stories over and over again." – Barbara from Northumberland.
Activities
Every Postcard includes a special code/QR code which will take your child to a special webpage. That page contains more great photos, fun facts, and they all finish with at least one activity for your child to do.
This might be further research, writing a story, drawing a picture, home experiments – they're all different, all educational, and all are great fun! You can see an example of one of these additional pages by clicking here. Or you can download a pdf that lists all the activities in the two space series, with an indication of the learning and skills each one provides, along with a list of the resources you'll need for all the activities in each series.
FunPostcardsFrom-Activities-lists

The PostcardsFromSpace and PostcardsFromDeepSpace series were authored by Miles Hudson. He is an expert in physics education, who trains science teachers at Newcastle University, and has also trained specialist physics teachers on behalf of the Institute of Physics, the Perimeter Institute for Theoretical Physics and the British Council. mileshudson.com