Mt Fuji is Japans highest mountain and an active volcano that last erupted in 1707. It is surrounded by five lakes: Lake Kawaguchi, Lake Yamanaka, Lake Sai, Lake Motosu and Lake Shōji.
Image Credit: Reflection of Mount Fuji in Lake Motosu, Captain76 (creative commons)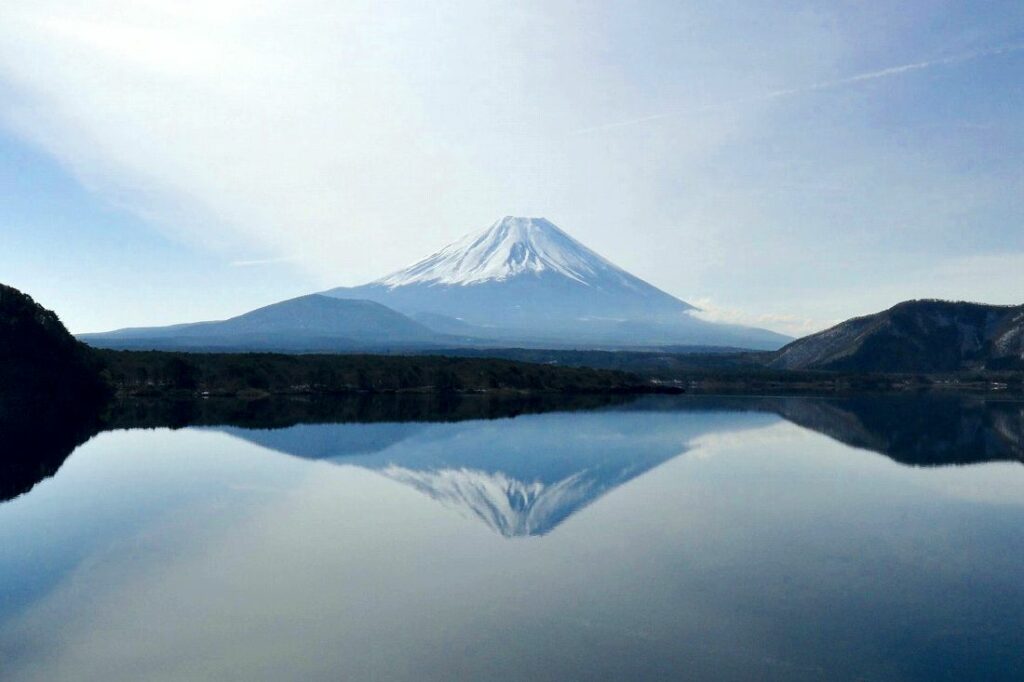 Mt Fuji is probably the most iconic volcano, with its typical pointed stratovolcano shape, snow covered peak with a volcanic crater at the top.
The mountain can only be climbed in July and August and is seen as a sacred place to visit – a volcano shrine.
Image Credit: NASA – 3D panoramic view of Mount Fuji. Picture made using SRTM data
The reason why the volcano is here is because Japan sits on a subduction boundary, so you get volcanoes like Fuji, but it also means that the country can also get earthquakes and tsunamis. See the plate tectonic configuration around Japan with this great movie:
The Tokyo Skytree (one of the tallest buildings in the world) has been designed to withstand earthquakes. They use some of the ancient technology from Pagodas, which have a central spine that allows the building to move in an earthquake… pretty cool!!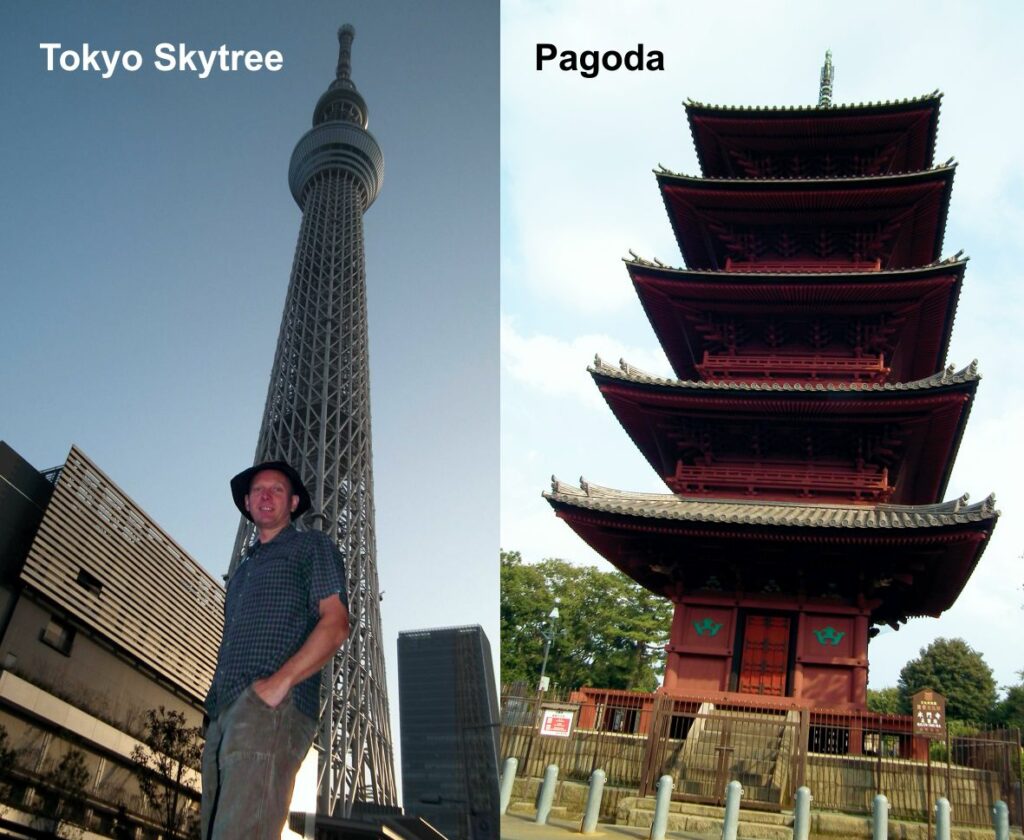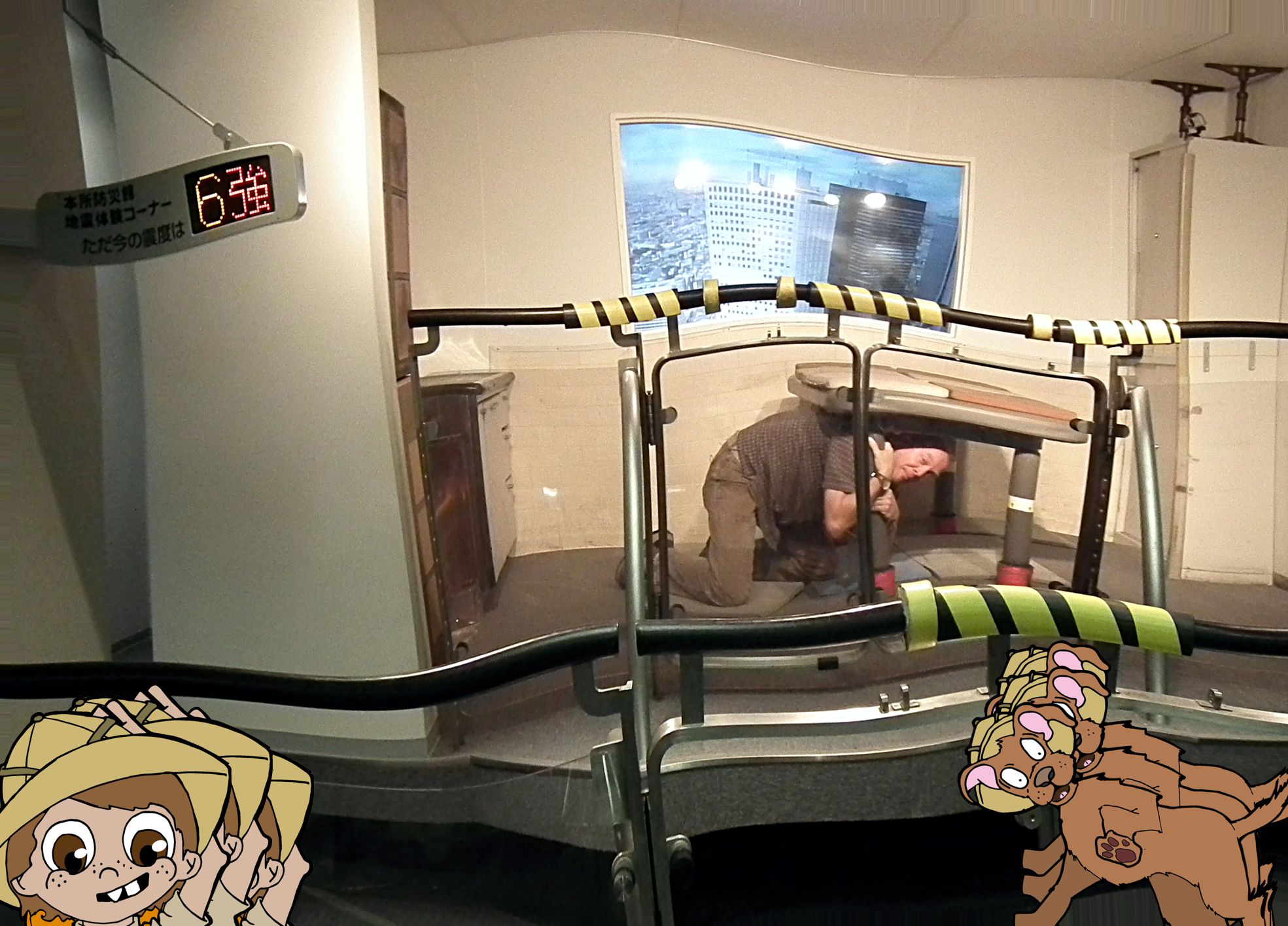 ---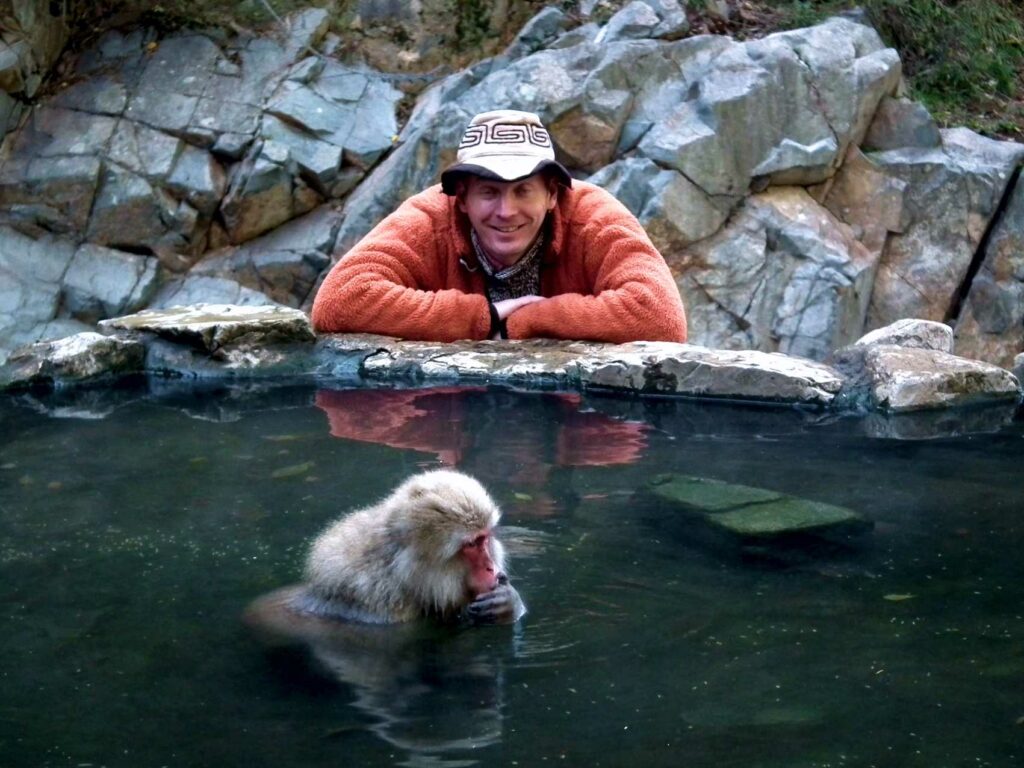 The Snow Monkeys that live in an area called Jigokudani, near Mt Fuji, are famed by there lazing about in hot springs.
Here is Dr Volcano with one of the monkeys having a hot spa.
Image Credit: Dougal Jerram
---
Beautiful Fuji Art. The 'Thirty-six Views of Mount Fuji' is a series of world famous landscape prints of Mt Fuji, by the Japanese ukiho-e artist Hokusai (1760–1849). You can see the 'Thunderstorm Beneath the Summit' which is on the front of your postcard, and the eagle-eyed will have noticed the 'The Great Wave off Kanagawa' in the watermark background on the back of the postcard. Also shown are 'Fine Wind, Clear Morning' and 'Inume Pass, Kōshū'.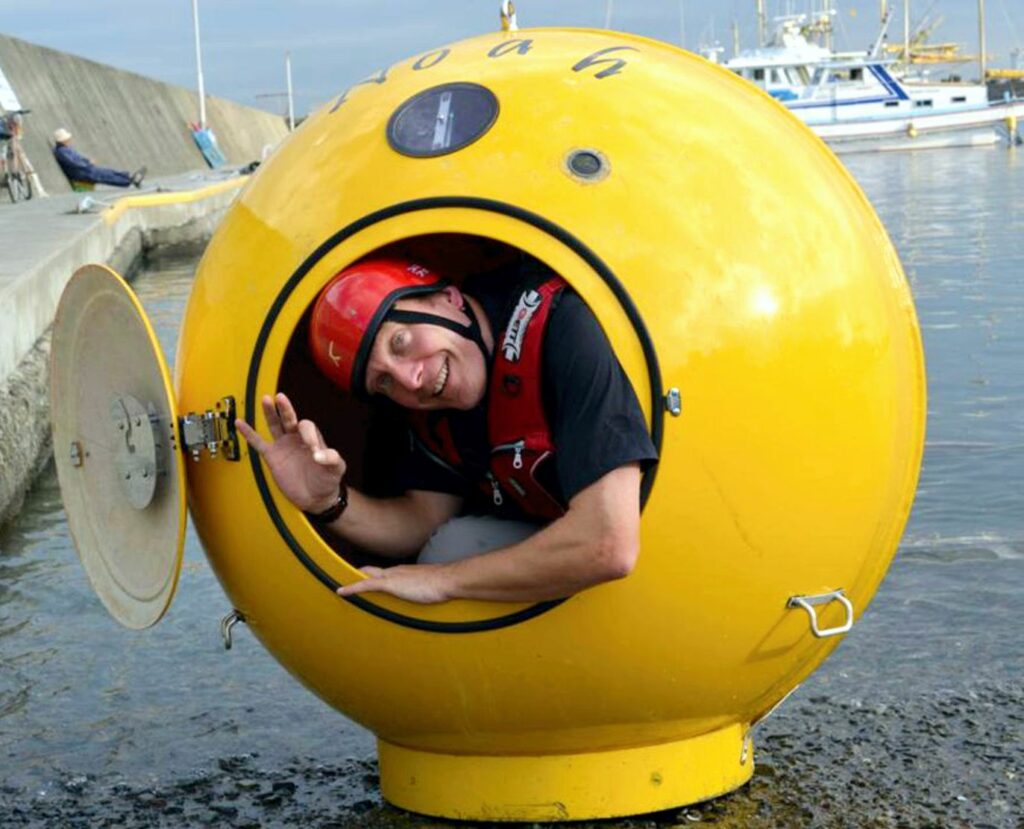 Tsunami survival technology
They have invented a Tsunami Ball! A reinforced yellow tsunami escape pod that you can jump into if you are not able to get away from an impending Tsunami.
Here is Dr Volcano in one at Tokyo Harbour.
Image Credit: Dougal Jerram
Activity
Become a volcano artist. Its your turn to make some volcano art. Do you see your self as the new Hokusai or Joseph Wright (see the Vesuvius postcard and page)?
You can paint or draw your favourite volcano. You can choose from the ones that you have already received by postcard. Or do some research to find a great volcano view that takes your fancy, or even make up your own volcano scene, like one from when the dinosaurs existed.
You can paint or draw in a variety of different styles and for further inspiration why not look up some of the famous volcano art that is out there. Maybe you will become the next volcano artist to great great volcano images on canvas.
Examples of children's volcano art reproduced from 'Introducing Volcanology – a Guide to Hot Rocks' 1st edition, by Dougal Jerram (2011, figure 1.1)
---
PostcardsFromArtists show you many different art styles and techniques. Tanno and Iguda visit artists and learn some of their techniques. Keep your eyes on the website for publication details!
---
You can go to the previous Volcanoes secret pages by clicking the places below.