The volcano at Villarrica in Chile is a very picturesque conical volcano in the Southern volcanic zone of the Andes.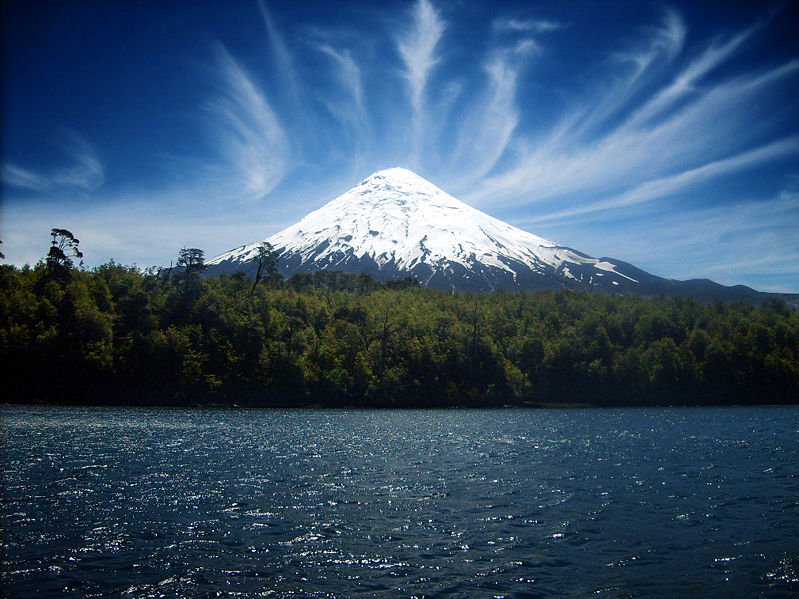 Tanno and Iguda have made their first stop around the Pacific 'Ring of Fire', along the Andes Mountains at a volcano called Villarrica.
It is one of Chile's most active volcanoes and is also called Rucapillán in Mapuche meaning 'Great Spirit's House'.
Volcán Villarrica. Image credit: Jorge Barrios (Wiki Public Domain)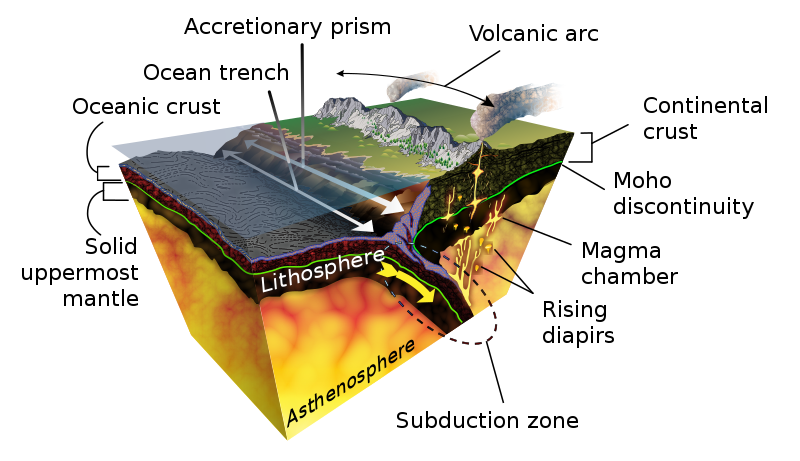 Andes formed by subduction…
The Andes mountain chain which runs up the whole of South America is formed due to oceanic crust being subducted under the South American Continent. This not only makes up the mountains but also results in the Volcanic Arc due to melting above the subducting ocean plate.
Image credit: Subduction-en.svg from Wikimedia Commons by K. D. Schroeder, CC-BY-SA 4.0
The Nazca and Antarctic plates are being subducted under the South Atlantic, which results in three 'volcanic zones'. Villarrica is in the Southern zone.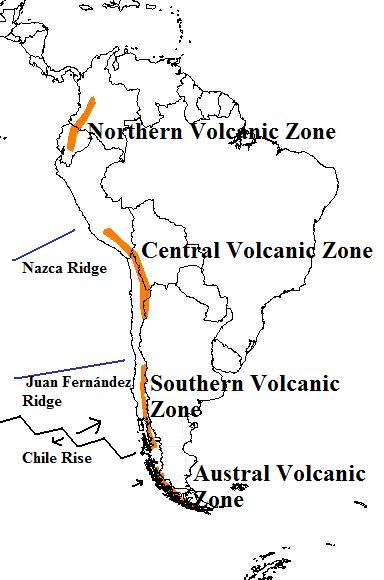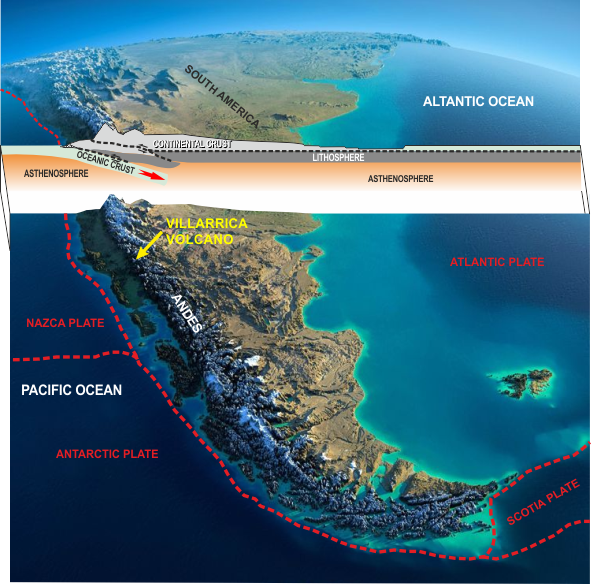 From this fantastic cross section image by Luis Urquí you can see how the plates subduct under South America to create the Andes.
---
One of the super cool things you can do is to climb up the volcano and peer over the crater into its active centre…
Climbing up the volcano… gathering at the cable car, trekking up the smoking mountain, Dr Volcano at the summit, view into the crater, view from the top to some other volcanoes (with Ice Axes ready for our descent).
Image Credits: Dougal Jerram.
---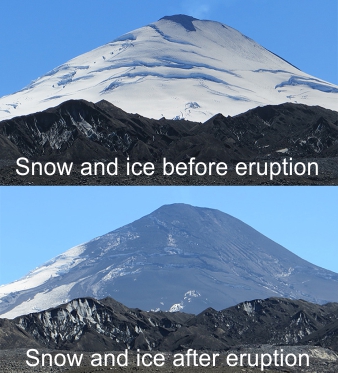 2015 fire fountain eruption
Although Villarrica is generally passively active, it can occasionally have more explosive eruptions.
One such eruption occurred in March 2015, where a giant fire fountain was sent high up into the sky and covered the usually white snow capped volcano in ash and debris. You can see the difference in the before and after images.
Image credit: Jeffrey Johnson, Boise State via NASA Earth Observatory.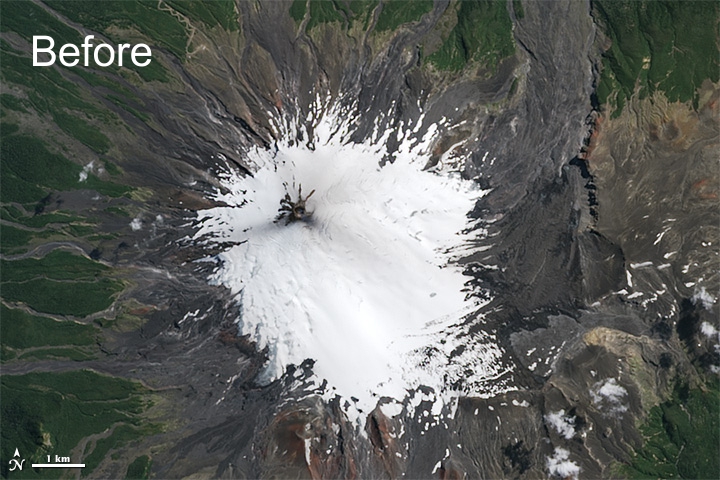 The eruption was even captured by eye witnesses on their phones.
---
Activity
What happens when we change the composition of magma? At subduction zones we can get a wide range of magma compositions and they really do change the way that the magma behaves when it reaches the surface.
Mix your own magma activity!!. Here is another activity from the volcano team at the University of East Anglia. It is a great little set of experiments using honey and couscous to simulate the changing compositions of magma and how it changes its properties.
Hint – This follows on nicely from the experiments you did at Erta Ale.
Mix-your-own-Magma_worksheet

---
You can go to the previous Volcanoes secret pages by clicking the places below.