Exoplanets are planets outside our solar system. The first one was confirmed in 1995 and since then we've discovered over 5000 more.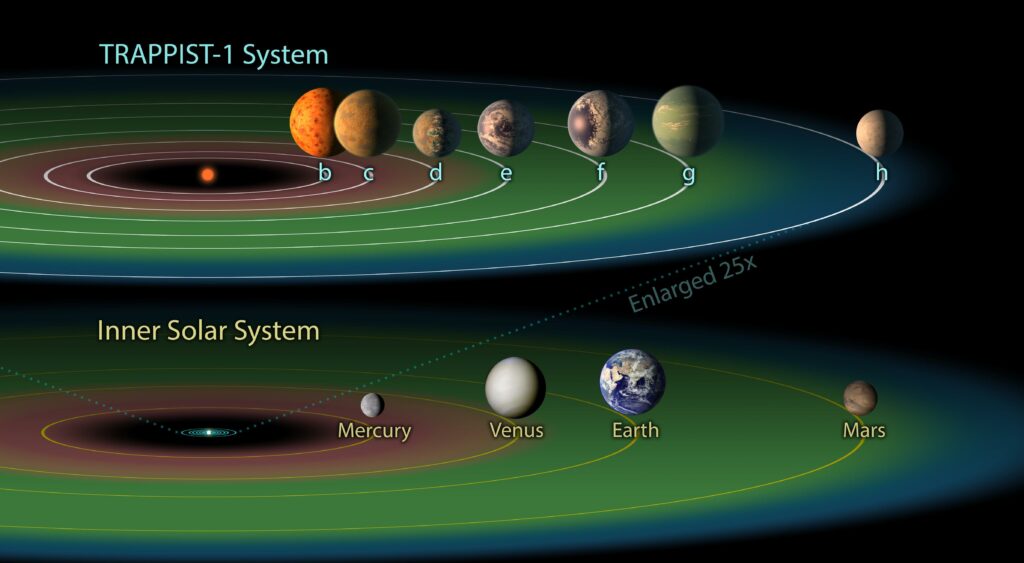 Tanno and Iguda visited the Trappist system. This has seven exoplanets really close to their star. If you look closely at this picture, you'll see the Trappist1 system has been enlarged here 25 times. All seven Trappist1 planets would be well inside the orbit of Mercury if they were in our solar system.
Image credit: NASA/JPL-Caltech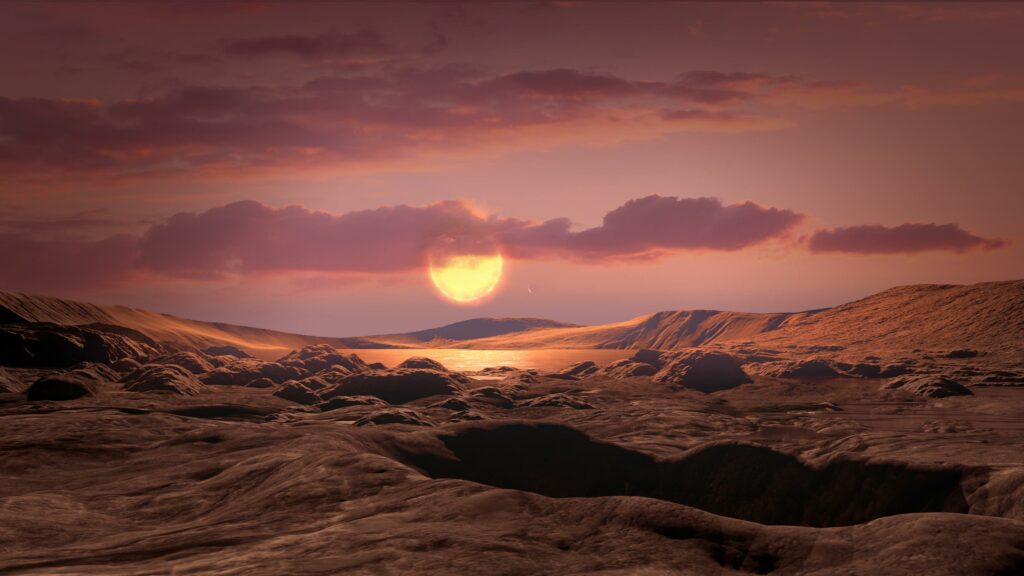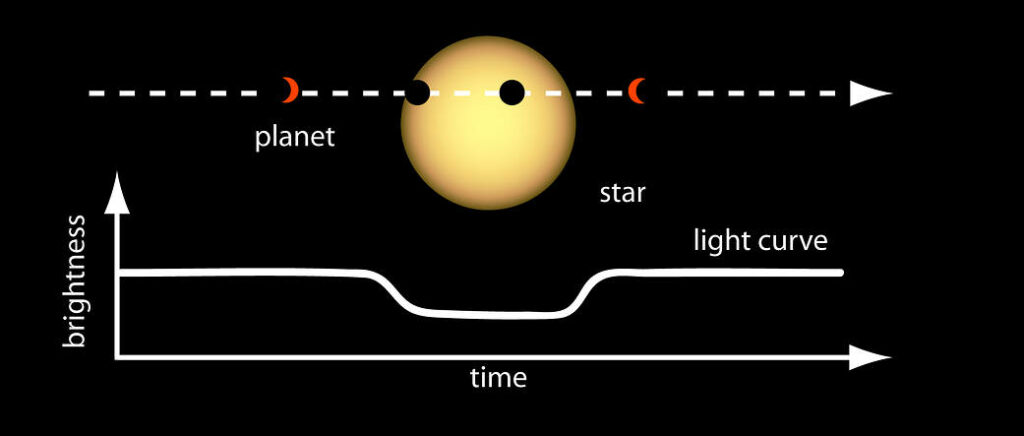 How do we find exoplanets?
Telescopes looking at a star can check how bright it is. If the brightness drops regularly, it's likely that a planet is passing in front of the star, blocking some of the light, each time it orbits. This is called the 'transit method'.
Image credit: NASA/Ames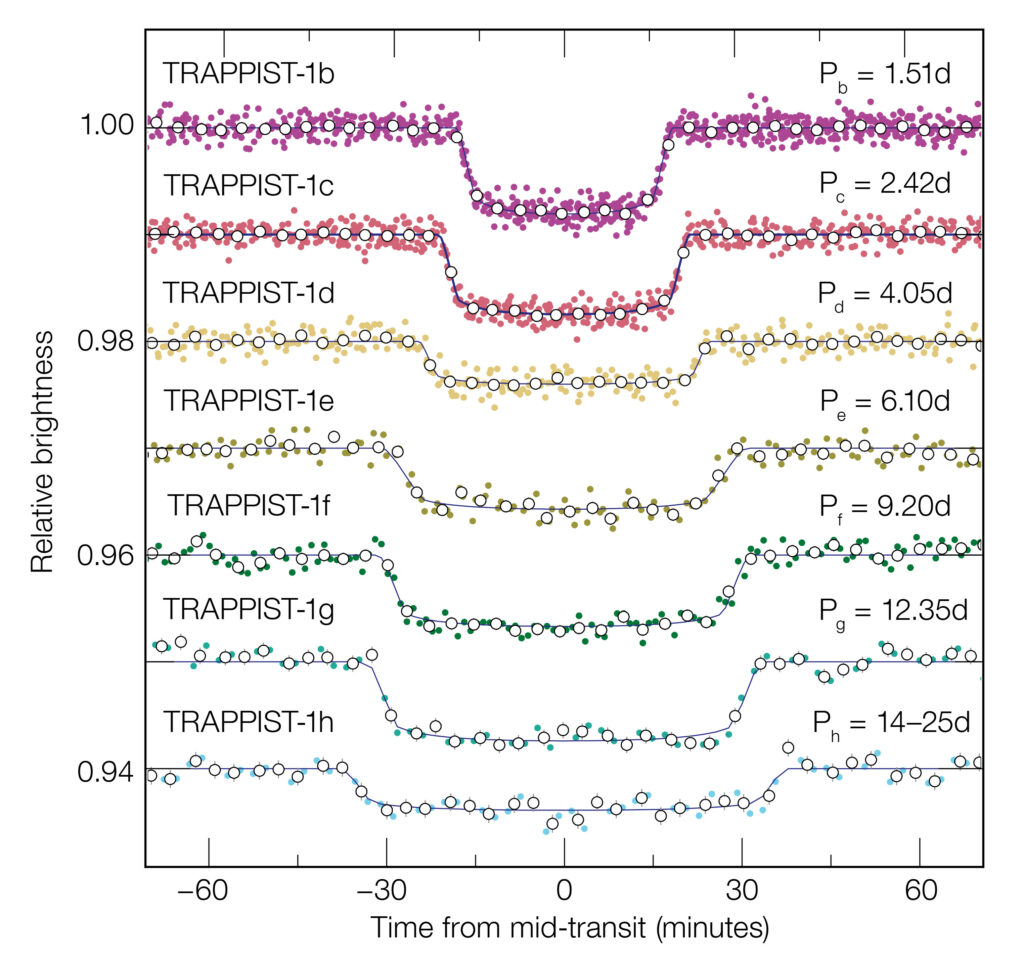 How do we find exoplanets?
This diagram shows how the brightness of the Trappist star changes as each of its planets moves in front of it. If the line on the graph drops for a long time, that means a planet is further away from the star.
The more the line drops down, the bigger the star is – it's blocking more light because it's bigger. Which Trappist planet is the biggest? You can check your answer by looking back up at the first image on this page.
Measurements taken by the Spitzer Space Telescope.
Image credit: ESO/M. Gillon et al.
There are several different ways of finding exoplanets, but so far, most of them have been found by the transit method.
Watch how NASA celebrated going over 5000 confirmed exoplanets by making music with a note to represent each one found:
Activity
Scientists do experiments. You can do a simple experiment that is just like the way a space telescope searches for exoplanets.
Bonus Activity
NASA have an exoplanet travel bureau to show you all sorts of great information about exoplanets in a really fun way. It's designed as if you were going to go on holiday to an exoplanet – how would you choose which one to visit?
You can download their exoplanet advertising posters to colour in yourself. Click here to go to the NASA website.
---
You can go to the previous DeepSpace secret pages by clicking the places below.