Comets and the Oort Cloud
We say the solar system is made of the Sun and 8 planets, but there's so much more to it than that. Billions of objects and billions of kilometres, it's unbelievably large.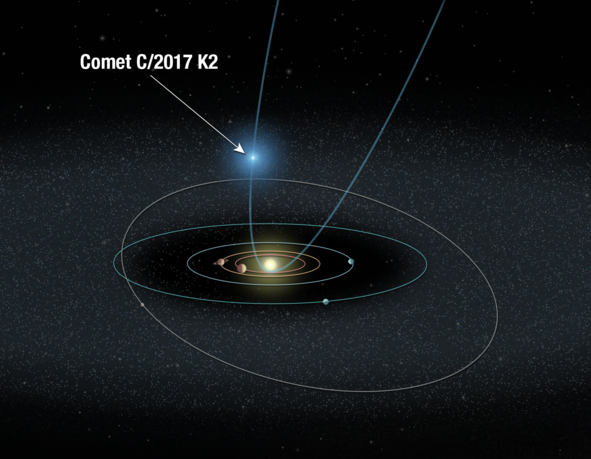 Tanno and Iguda visited this comet when it was much closer to the Earth than shown in this chart.
But it was far enough away that it hadn't developed a 'tail' yet. The classic comet image shows it with gases trailing out away from the Sun and scattering the light like a sunbeam. Like you can see in this animation.
Most comets come from way outside the orbit of Neptune, and even beyond the Kuiper Belt in a space called the Oort Cloud.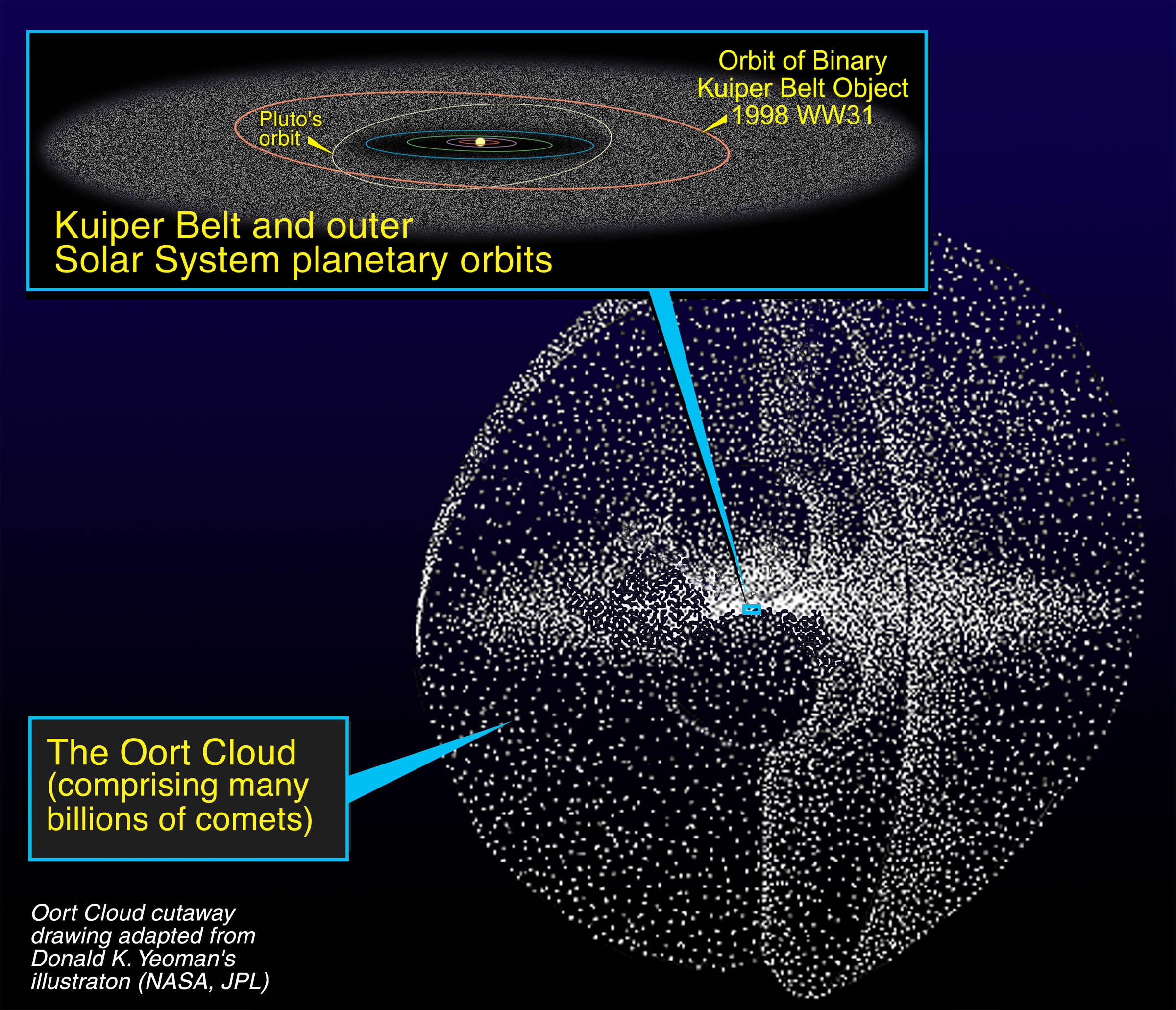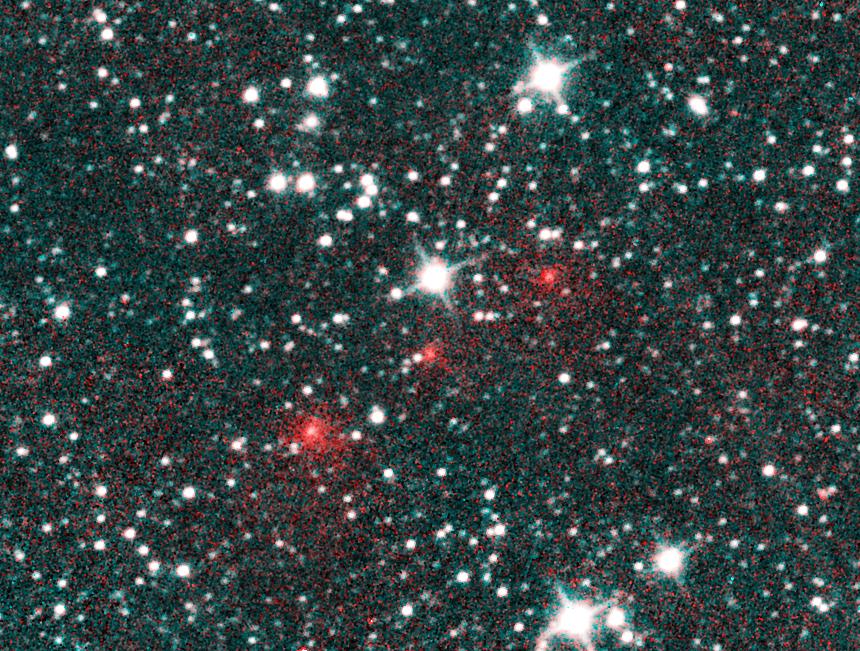 NASA's NEOWISE mission discovered a comet in March 2020. They called it C/2020 F3.
The picture shows three images on top of each other. You can see all the stars are the same, except the red dot which has moved to a different position in each. This is C/2020 F3 moving across in front of the stars.
The pictures were taken using infrared light, and the different colours show different temperatures of objects. This new comet is much colder than the hot stars and galaxies that show up white. The tiny red dots are bits of dust – not as cold as empty space, nor as hot as a star.
Image Credit: NASA/JPL-Caltech
Tanno and Iguda discovered that the Universe is so large it's difficult for us to even understand how large that is. But how did they know when they were home in our solar system? Where is its edge?
Activity
Comet exploration. Make a poster that explains all about what comets are made from, their orbits, and what we have done to explore them.
Your poster should include examples of at least three comets and at least two missions to explore them. You could print out pictures to illustrate your poster, or design it on a computer and copy them across from website research.
---
You can go to the previous DeepSpace secret pages by clicking the places below.