Every star in the sky could show us the location of another solar system just like ours. Nearly all the stars you can see at night – if you just use your eyes, not a telescope – are in the Milky Way galaxy.
Image credit: casey horner on unsplash.com

Image credit: gregory hayes on unsplash.com

Image credit: paige weber on unsplash.com

Image credit: thomas ciszewski on unsplash.com

Image credit: khamkeo vilaysing on unsplash.com

Image credit: John Fowler on unsplash.com

Image credit: NASA/Two Micron All-Sky Survey (2MASS)

Image credit: ESO/B. Tafreshi
A galaxy is a collection of hundreds of billions of stars, held near to each other by gravity. Actually, they're a really long way apart, but the Universe is so big that the distances between stars inside one galaxy could be called 'near'. The nearest star outside our solar system is 41 000 000 000 000 kilometres away!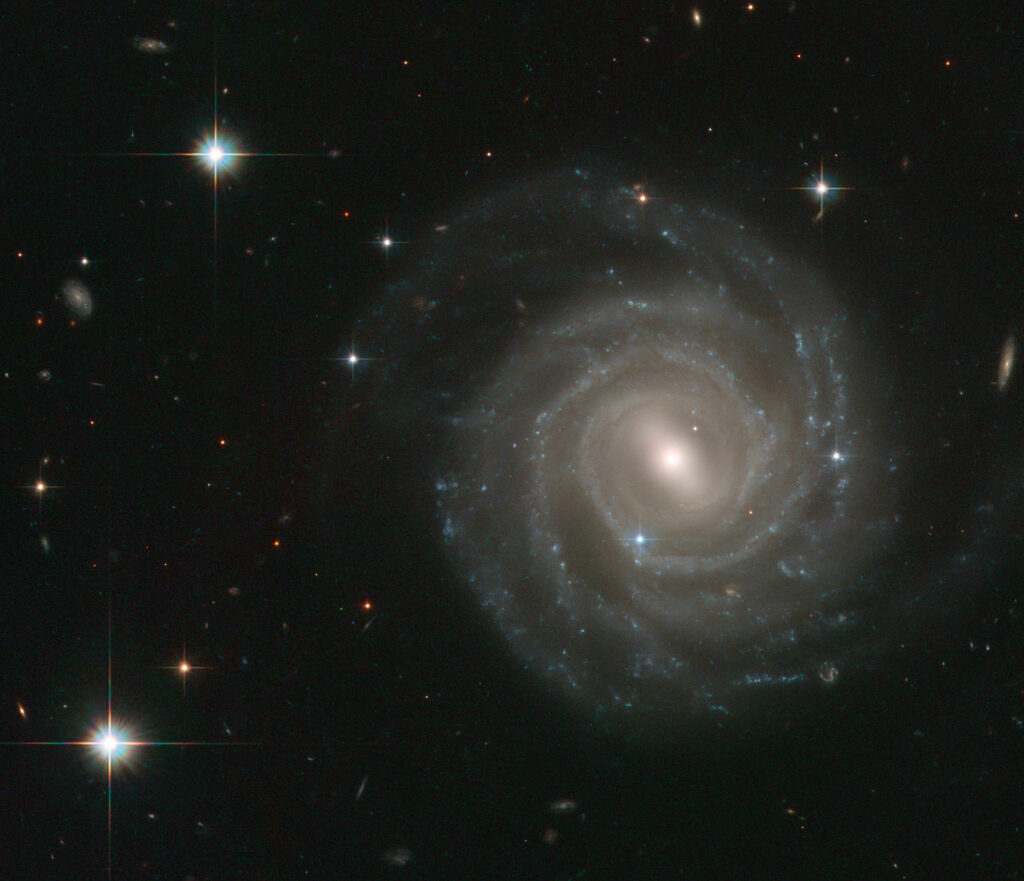 Some galaxies have the classic spiral shape.
This one includes a bar of stars across the centre. This is called a 'Barred Spiral' galaxy.
Image credit: NASA/JPL-Caltech image of galaxy UGC 12158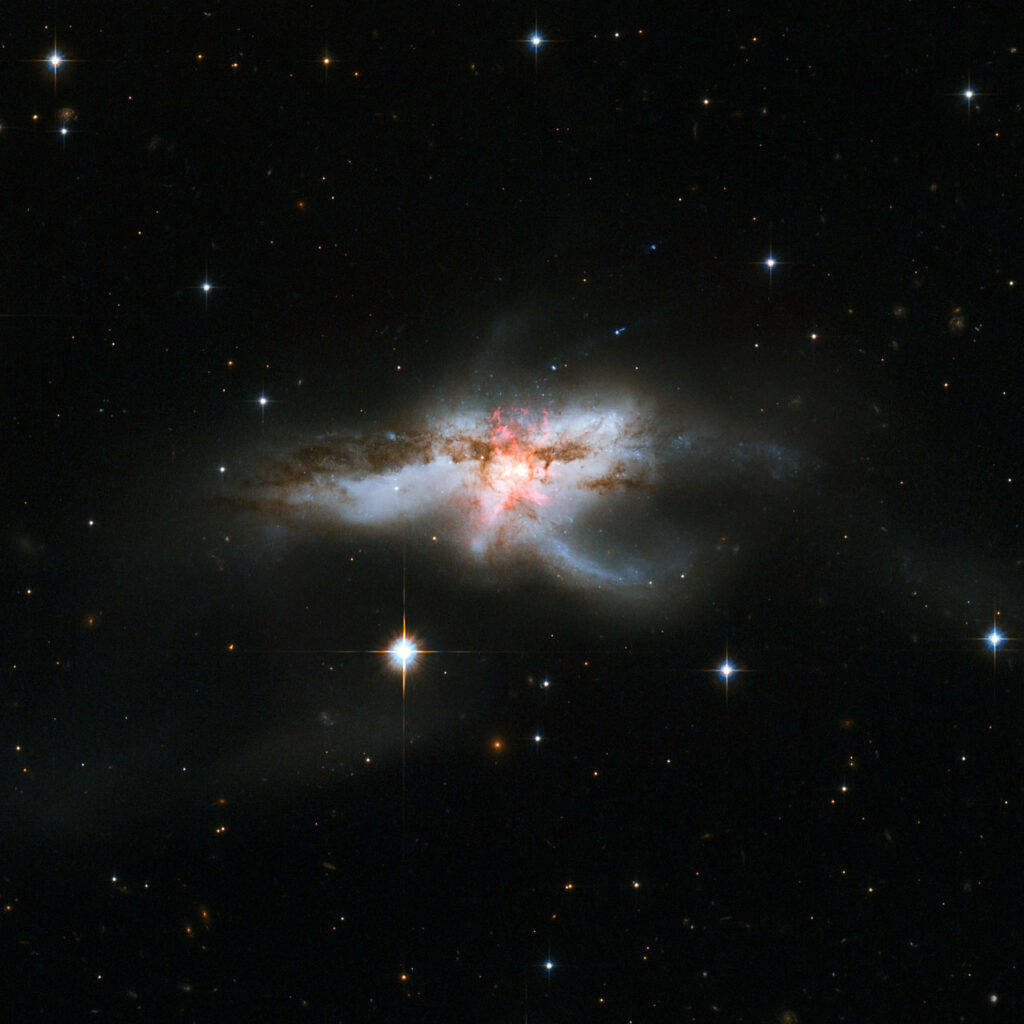 But any collection of many stars together is a galaxy.
This one though is just a mess of dust, gas, and stars in weird arms and curls. It looks a bit like a butterfly, or maybe a lobster. What do you think it looks like?
Image credit: NASA/ESA Hubble Space Telescope image of galaxy NGC 6240
Activity
Name that galaxy! Another name for the Whirlpool Galaxy is NGC5194. There are so many galaxies (and stars) that in most cases scientists just give them numbers instead of names. You can see this with the examples above: NGC6240 and UGC12158. The black hole that Tanno and Iguda visited is in galaxy M87.
Do some research to find out how the galaxies get their names – what do the initials NGC, UGC, M, ESO, mean?
For each letter code, choose an example galaxy and find a picture of it online. Then write an explanation of which of these types of galaxy you think it might be:
Spiral – galaxy with tightly wound spiral arms

Elliptical – slightly elliptical to nearly circular

Barred Spiral – spiral with a bright bar of gas through the center

Peculiar – fits none of the descriptions

Irregular – small, patchy, irregularly shaped galaxy
Extra fun? Check out this activity from NASA!
---
You can go to the previous DeepSpace secret pages by clicking the places below.