When Tanno and Iguda visited the Alpha Centauri binary star system, they also stopped in at Proxima Centauri. That's a red dwarf star, the nearest star to Earth. And we recently discovered it has an Earth-like planet orbiting it.
What would it be like to visit our nearest exoplanet??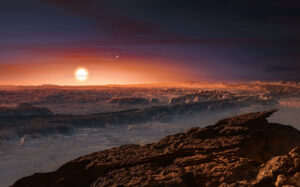 3D animation of Proxima Centauri-b: Have a close look at what the nearest known exoplanet might look like close up: you can drag this image around and zoom in!
3D image credit: NASA Visualization Technology Applications and Development (VTAD)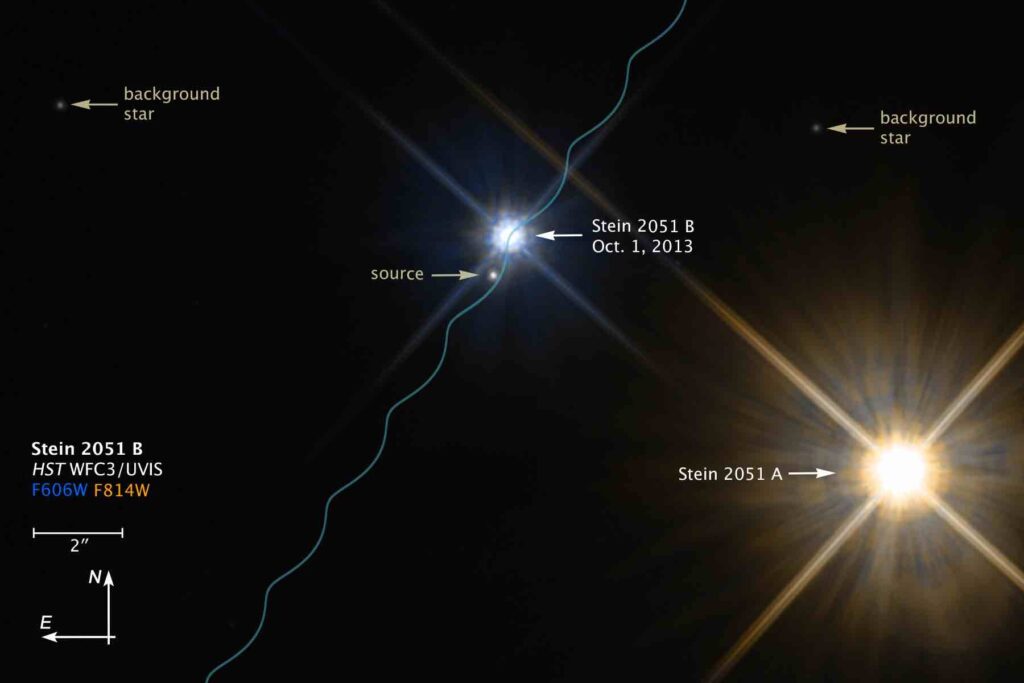 Binary system Stein2051 proved Einstein right!
In this picture, the blue wavy line shows where the white dwarf star Stein2051B appeared to move across the sky in 2013. The movement is wavy because of the Earth orbiting around a circle.
Image credit: NASA, ESA, and K. Sahu (STScI)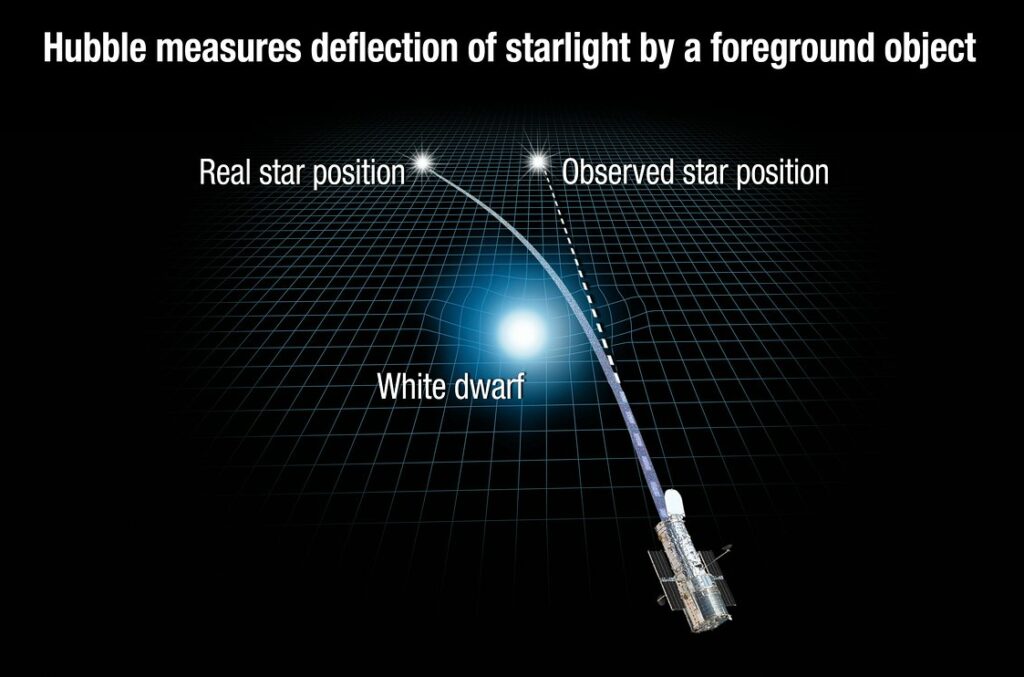 Stein2051B is quite close and the star labelled 'source' is very far away. 'Source' was seen to be in the wrong position when Stein2051B passed in front of it. This is because the gravity from Stein2051B stretched space a bit and made the light bend so 'source' appeared in the wrong place.
This bending of light was predicted by Albert Einstein's theory of relativity, and seeing this star appear in the wrong place is good evidence for the theory to be correct.
Image credit: NASA, ESA, and A. Feild (STScI)
Activity
Balancing binaries. Systems with two or more stars in them have complicated orbits, because everything orbits around the 'centre of mass' of the whole system. With very different mass stars this can give the system a real wobble.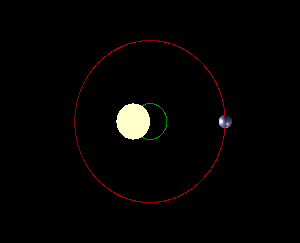 You can make a model of this by balancing a ruler on a pointy object, like in this picture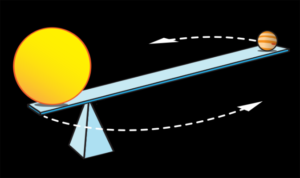 Make a model like this one, and see where you have to put the balance point for various different mass stars. Investigate if you can work out a rule for how far the balance point has to be along the ruler for different combinations of star masses.
TOP TIP: you don't need your stars to be round! They'll sit on the ruler better if they're not. Maybe use piles of coins so you can easily compare the mass at each end.
---
You can go to the previous DeepSpace secret pages by clicking the places below.